Som jag nämnde här så är det nu dags för mig att lämna SOLO. Tack och bock för denna tiden! Jag håller tummarna för att ni följer med mig vidare till nya bloggen, för det vill ni va? Ni som följer mig med Bloglovin kommer inte behöva göra någonting, ni kommer automatiskt börja följa nya bloggen. Ni hittar mig nu på..
As I mentioned here it's time for me to leave SOLO. Thank you so much for this time! I hope that you still want to follow me to the new blog, right? Those of you who follow me through Bloglovin won't need to do anything, you will automatically start following the new blog. You can now find me on the site linked above!
2 kommentarer
Inlagt 2011-10-30 - 7 Kommentarer
Ett av mina absoluta favoritgloss är Lily-Rose från Illamasqua. Jag är ju egentligen den som föredrar läppstift i alla lägen, men detta gloss passerar faktiskt godkänt. I tuben är det tårtgelé-rött, men på läpparna blir det en skir godisrosa nyans. Precis lagom pigmenterat för att ge färg, men ändå behålla glosskänslan. Det är lite klistrigt men håller riktigt länge på läpparna så det är ursäktat även där.
Finns att köpa på Illamasqua.com för £13 (ca 140 SEK).
One of my favourite glosses ever is Lily-Rose från Illamasqua. I'm usually the one who prefer lipsticks whenever you ask me, but this gloss is really great. In the tube it's a jelly red, but on the lips it turns into a sheer candy pink shade. The perfect amount of pigmentation to give colour but still keep the gloss feeling. It's a bit sticky but it stays very well on the lips so it's excused on that too.
It's available at Illamasqua.com for £13.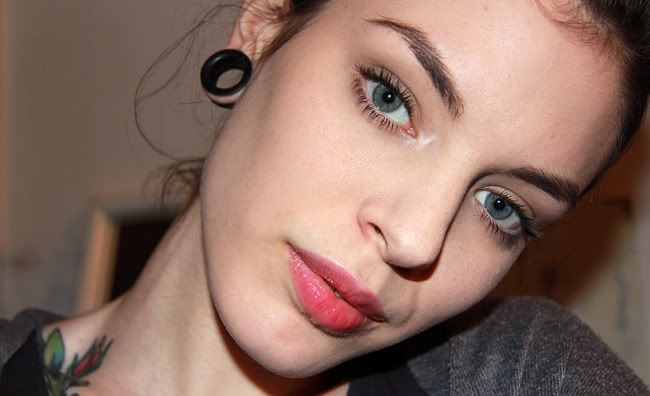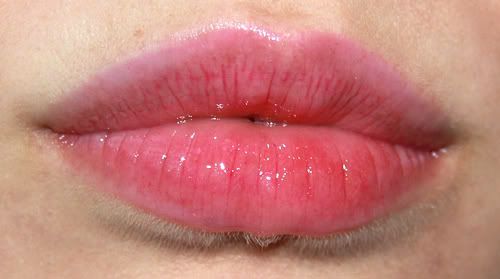 7 kommentarer
Annons:
Inlagt 2011-10-30 - 6 Kommentarer
Jag ramlade nyss över denna mode- och skönhetsblogg och förälskade mig totalt. Färgglatt och roligt men ändå chic liksom, inspirationsbomb!
I just stumbled upon this fashion and beauty blog and fell in love. Colourful and fun but still chic, such an inspiration!
6 kommentarer
Inlagt 2011-10-30 - 4 Kommentarer
Har ni fått mer er Lush katalog när ni handlat där? Om inte så tycker jag verkligen att ni ska söka reda på ett exemplar. Den är så jäkla rolig att titta i. Håll i plånboken bara..
Have you gotten the Lush catalog when you've been shopping there? If not I really think that you should get your hands on it. It's so damn fun to look through. Just make sure to hold your wallet tight..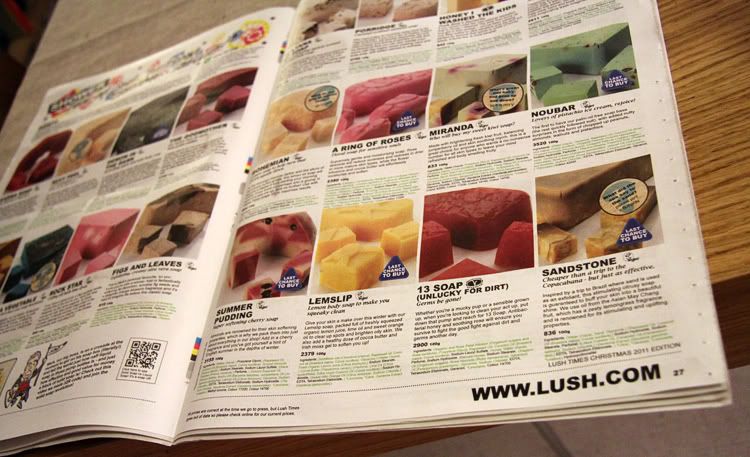 4 kommentarer
Annons:
Inlagt 2011-10-29 - 1 Kommentarer
SK skrev:
Kommer du fortsätta skriva för tidningen i pappersform? För det är enda anledingen jag köper solo
Svar:
Tack gulle du! Nej, i och med att jag flyttar bloggen så måste min skönhetsexperttjänst också lämnas. Det är så SOLO förhåller sig till saken, så jag gillar väl läget helt enkelt! Kommer däremot troligen frilansa för dem, så det kanske dyker upp något nu och då ändå. Vet inte riktigt hur det där blir än. Annars får du väl hålla koll på rodeo.net, där kommer jag nog dyka upp på fler ställen än bara i min egen blogg. Hang in there! PUSS!
1 kommentar